COVID19
Dear parents/carers and pupils.
We hope that you are staying safe and well during this difficult and challenging time.
As COVID-19 means that we continue to adapt to the ever changing situation, please see below for all of the necessary and relevant information you may need regarding the return to school, to our guides about remote learning and Google Classroom, to how we continue to provide enrichment and extra curricular opportunities during school closures, our free school meal provision and more.
Our thoughts and prayers are with you during this challenging time, and we look forward to being reunited as a school community.
Completing your Home Testing
Having now completed our in-school testing, pupils have now been given home test kits for them to test themselves with at home.
Please see the information letter below for more details.
For a video guide on how to conduct your tests at home, please watch our video below.
Latest Communication to Parents and Students
Please check back here for the latest letters and communication
Remote Learning Guides and Tutorials
For our Remote Learning Guide for Parents outlining our curriculum and provision during remote learning, expectations on pupils and how we are supporting your child during this time please see our guide below:
Remote Learning Guide: Parents
For help with Google Classroom please see the short video from our Vice Principal, Miss Delaney and the instruction guides below.
How to upload work to Google Classroom
One of our Year 10 students has created a really helpful short video assembly with her top tips for online learning for pupils.
Enrichment and Extra Curricular Activities
Students can take part in the Bonus Pastor Charter..From Home! A tweaked version of our existing enrichment programme, with a wide range of activities that pupils can be completing at home, that will not only get them thinking creatively or stretch them beyond their regular subjects, whilst also improving their CV's and College/6th form applications, but can also earn them rewards and count towards their BP Charter back in school!
We also have additional Google Classrooms to support the other outstanding areas of our school, such as stretching our most able students and maintaining our catholic ethos through our spirituality team and a "Faith in Action" classroom, whilst also provided careers information, advice and guidance to our Year 11s in preparation for their transition, and for Year 10s and lower years in the school.
Free School Meals and Additional Support
If your child is in receipt of free school meals and need to isolate at home, during term time we as a school will help to provide a Tesco supermarket voucher to you in order to support you to continue to provide those meals. This is at a value of £3 per school day, per child, and will be emailed directly to you from Mr Lawrence.
There are lots of different recipe ideas of meals that could be cooked for your child's free school meals, please see the document below.
If your financial circumstances have recently changed due to COVID19 your child may now be eligible for free school meals. You can check this and apply online by clicking the link below:
If additional support is also needed, we as a school can refer you to a local foodbank, who can provide an emergency food parcel to you and your family. If you would benefit this please email our Assistant Principal, Mr Lawrence via the email address below, who can complete the referral for you.
Lewisham Food Bank Information
Mr Lawrence: LawrenceN@bp.lewisham.sch.uk
Please also see the flyer below from Lewisham's Educational Psychologist Team about their offer of support during this time, and the document below from the Lewisham Mental Health School Team.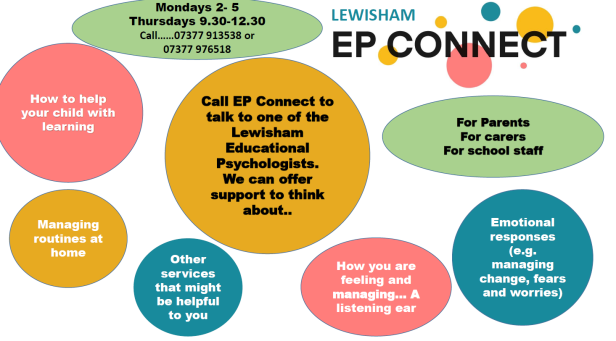 Students - Need to Talk?
Risk Assessment
For our latest risk assessment for activities taking place in school please see the document below:
Key Contacts