Safeguarding
Safeguarding Statement
At Bonus Pastor Catholic College we are committed to promoting the safety and welfare of all students. As part of this commitment, we have a legal responsibility to inform Children's Social Care of any child protection concerns.
If you are concerned about a child please contact the Designated Safeguard Lead or Deputy Designated Safeguard Leads using the contact details below.
Miss R Stock

Deputy Designated Safeguard Lead

Pastoral Lead for KS3

Mrs S Quinn

Designated Safeguard Lead

Assistant Principal

Ms R Hill

Deputy Designated Safeguard Lead

Pastoral Lead for KS4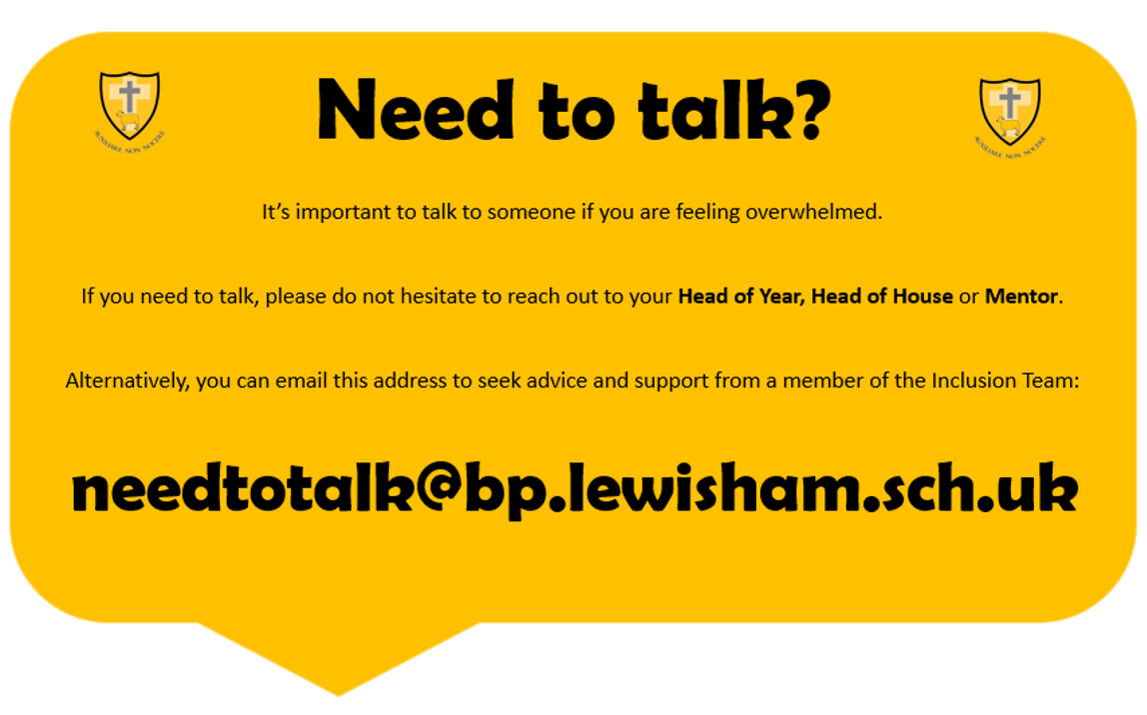 Are you worried about a child?
If you are concerned about the safety and welfare of a child, you can contact the MASH team; a partnership of agencies with a duty to keep children safe.
Tel: 0208 314 6660
The Multi-Agency Safeguarding Hub (MASH) provides a single point of access to services that can help keep children safe. When MASH receive a referral, the agencies within the team can share information with a social worker, who will use this to decide what help the child and family need and whether the child is at risk of harm.
MHST Education Wellbeing Service
Are you looking for wellbeing advice, support and resources to help support your child?
Email: lewishammhst@slam.nhs.uk
MHST also run Virtual Coffee Mornings each Friday, 10-11am, for parents. This is a safe place to share and listen to experiences, discuss challenges and ask questions. Please contact Mrs Quinn, Miss Stock or Ms Hill for more details on how to sign up and attend.