Our Student Voice
"Some people want it to happen, some wish it would happen, others make it happen"
Michael Jordan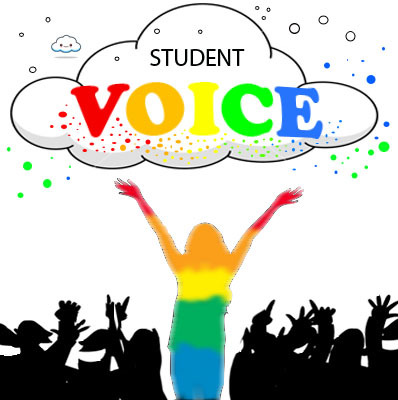 Student Voice offers the students at Bonus Pastor the opportunity to express their views on school issues and make changes to benefit the school and wider community. Students who volunteer to be part of Student Voice play a vital role in upholding the school's Catholic ethos whilst ensuring student concerns are raised and addressed. At Bonus Pastor, we believe that students have a valuable contribution to make to the effectiveness of their school and their involvement in the operation of the school itself is a valuable part of the education process.
Student Voice members meet regularly to discuss issues which students feel need to be addressed and choose the most appropriate course of action.
An example of one of our most recent campaigns is the change in policy to allow girls the option to wear trousers. This was a long, hard-fought campaign during which students conducted extensive research on why it is important to have the choice, they conducted opinion surveys to see if this view was representative of all students in the school, they sampled different trousers at our local uniform supplier to ensure that the quality, fit and match was good and students even presented their case to the school governors, in order to implement this change. This campaign was run completely by the students and it demonstrates the impact students can have on school life and how important it is for them to have the ability to do so.
Jack Petchey Achievement Award
In addition to representing the views of the students, Student Voice also celebrates students' accomplishments and successes through the Jack Petchey Achievement Award. The Jack Petchey Achievement Award is a nationally renowned award which recognises outstanding young people in London and Essex. Nominations are taken from staff and students with the winners being chosen by anonymous vote by the Student Voice team.

Winners of the award get a certificate and prize, along with a £250 grant that they donate to the school to enhance the lives of students. In the past, many winners have used the grant for new library books, text books, a new football it or a reward trip for their house or year group. Winners are also invited to a prestigious awards evening to be presented with a medallion in front of their friends and family.
For more information on the Jack Petchy Achievement Award please visit their website here:
https://www.jackpetcheyfoundation.org.uk/
Young Mayor of Lewisham
Bonus Pastor is a proud participant in the Young Mayor of Lewisham scheme. The young mayor provides a focus and a channel for young people's views to be heard by decision-makers.
The young mayor gets support from young advisers and the young citizens' panel. They have access to the full range of young people's forums, networks and school councils.
Lewisham has the longest established young mayor programme in the country (it was started in 2004 by Sir Steve Bullock, former Mayor of Lewisham). It is influential in encouraging other councils to provide this opportunity for young people.
Bonus Pastor student Femi Komolafe was elected as Lewisham's 16th Young Mayor. An amazing achievement for him and for the school.
In collaboration with the Young Mayor of Lewisham Office, Student Voice offers students the opportunity to attend some of the fantastic events run by the Young Mayor's team at the Catford Civic Suite. Some of the trips we have been lucky enough to attend are detailed below.
International Women's Day
Students were invited to attend the event where schools and organisations prepared a variety of activities which addressed women's history as well as issues women are experiencing in today's society.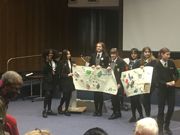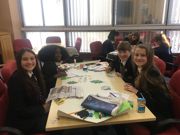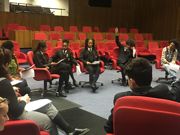 LGBTQ Event
This is a brand new event run by the Young Mayor's Office which allowed students to learn about this history of the LGBTQ community and to talk about current issues the community is facing. The event was also attended by the Positive Aging Council which enabled students to meet with older members of the community to discuss LGBTQ issues from different perspectives.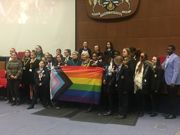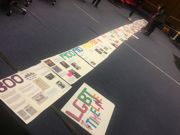 Youth Travel Ambassadors:
The Student Voice Team have been working with TFL staff on a youth led programme for secondary schools. YTA offers innovative ways to involve young people in ways to improve their own wellbeing, the surrounding environment, and the local community. Students planned, organised and created a film, 'Just Think, Don't Judge' to highlight some of the negative stereotyping that happens on buses and to promote positive attitudes and behaviour between the youth and older members of the public.
There are further opportunities to continue working with TFL on various programmes to try and promote positive messages on public transport.
For more information or to get involved, please email Mr Betts at:
Student Voice News
Halo Code meeting
Student Voice are advocates for positive change. The year 10 Student Voice diversity leaders and student voice ambassadors have been working tirelessly with Mr. Ronan and Miss Sharp-Higgins to develop new initiatives in diversity and inclusion. One of these is to get Bonus Pastor to sign the Halo code against hair discrimination (Read more here: https://halocollective.co.uk/halo-school/). Well done to Joshua Brown-Smith, Malachi Smith, Roseanna Campbell and Rowena Campbell who made and delivered a heartfelt; thought-provoking and convincing presentation on this to the school governors. Hopefully, we will be able to move forward with this soon and implement this into school policy.

Jack Petchy Speak Out Challenge
Congratulations to the following year 10 students for very successfully taking part in the Jack Petchey speak out challenge. During this workshop students were able to develop their confidence with public speaking and write and deliver a speech. They made brilliant contributions on the day and came up with some fantastic speeches, the Jack Petchey representatives were very impressed!
Ayomide Awosika
Lee Bozza
Aisosa Ero
Ella Gardner
Benite Kabembe
Jayda Mitchell
Vasiliki Olague
Oliwia Wnukowicz
Todd Yeboah
A special congratulations to Oliwia Wnukowicz. Oliwia represented Bonus Pastor in the virtual regional competition and was a runner up! Oliwia done a fantastic job of representing the school with a thought-provoking speech and should be extremely proud.

Jack Petchy Speak Out Challenge 2020: Janelle Crowned Champion!
Jack Petchey's "Speak Out" Challenge! is the largest speaking competition for young people in the world! Designed and delivered by Speakers Trust, and supported and funded by the Jack Petchey Foundation, this programme has become a high profile, well established part of school life across London and Essex.
Earlier this year, 25 Year 10 students at Bonus Pastor took part in the Speak Out Challenge where they all performed a 2 minute speech in front of the group and a panel of judges on a topic of their choice. All the students gave outstanding performances, but the 5 winners of the day were:
William Osaseri
Cael Devers
Elizabeth Soares
Janelle Tedam
Alston Buwembo
Janelle Tedam was crowned the overall winner and she went on to represent Bonus Pastor at the digital regional final in July. After delivering her powerful speech 'It is that deep' via video, Janelle was awarded first place and will now represent the school in the semi final this autumn. We are extremely proud of Janelle and wish her the best of luck for the semi final. Here is what Janelle had to say about the competition:
"On the day of the Digital Finals I felt extremely nervous because I had watched some of the winners of the previous regional finals on the Speakers Trust YouTube channel and I thought that they were brilliant! This win has given me a ​confidence boost and has reminded me that I can achieve whatever I put my mind to. I would like to say a huge thank you to everyone in the Speak Out Challenge Team for all their help. Ultimately, I give thanks and glory to God for bringing me this far."
Jack Petchey Winners 2020
Bonus Pastor is a proud associate of the Jack Petchey Foundation which awards young people for their academic and personal achievements whilst in school. At Bonus Pastor we are lucky to be able to award the Jack Petchey award to 9 students per year and as we are approaching the end of 2020 we would like to announce our Jack Petchey winners
Angela Oribahor Y11
Nakkita Bell Y11
Sarah Olatunbosun Y11 class of 2020
Victoria Okereafor Y10
Stanley Jones Y11
Michal Duraj Y11
Aiden Nyakuchena Y8
Lily-Rose Power Y8
Amaka Ikwunze Y10
All of these students have been awarded for their hard work and dedication either in lessons or for activities outside the classroom. Students are nominated by staff and, more importantly, voted for by students. Each student receives a certificate, a badge, a letter from Sir Jack Petchey and £250 each to be spent in school.
This is a great opportunity to reward students from their talent, hard work and resilience, especially in the current climate.
We are all very proud of these incredibly dedicated and talented students. Here are their nominations:
Amaka Ikwunze 10AW nominated by Mrs Raymond
Amaka has made fantastic progress throughout the whole of lockdown by pushing herself to further develop her Art GCSE knowledge, skills and understanding. She has completed all work set and all enrichment and extension tasks to stretch and challenge herself. As a result, every piece of work set has achieved a GCSE grade 9, which is remarkable.
Amaka is a humble student who always offers help to her fellow students. Amaka is incredibly talented in Art but totally understands that hard work goes hand in hand with talent to achieve her very best. She is self-critical and consistently wants to improve upon her previous best. She has shown incredible resilience and an amazing work ethic.
Lily-Rose Power 8MR nominated by Miss Arias-Hoyos
I would like to nominate Lily-Rose Power because she always works hard in class. Lily-Rose has also adapted very well to using online resources to supplement her in-school French lessons. Lily-Rose uses online learning platform with regularity as part of the homework set and has put in a lot of effort into improving her French oracy by submitting online videos on a weekly basis. I do not doubt that her positive attitude to learning and the initiative that she has taken to improve her French will result in an increase in her confidence when communicating in French. I think she is an exemplar KS3 language student and deserves to be recognised for her efforts.
Aiden Nyakuchena 8TS nominated by Miss Collins & Miss Odlum
Aiden is a hardworking, talented and committed student. He has a real talent for Spanish and he demonstrates this in lessons with regular participation and the completion of high-quality work. His conscientious attitude will enable him to achieve great success whilst at Bonus Pastor. Aiden has taken on a role to be a peer mentor and help other students in his form class, he has shown how mature he can be and responsible for a year 8 student. Aiden is a great student who performs well across all subjects and has an impact on his peers. Aiden is a credit to Bonus Pastor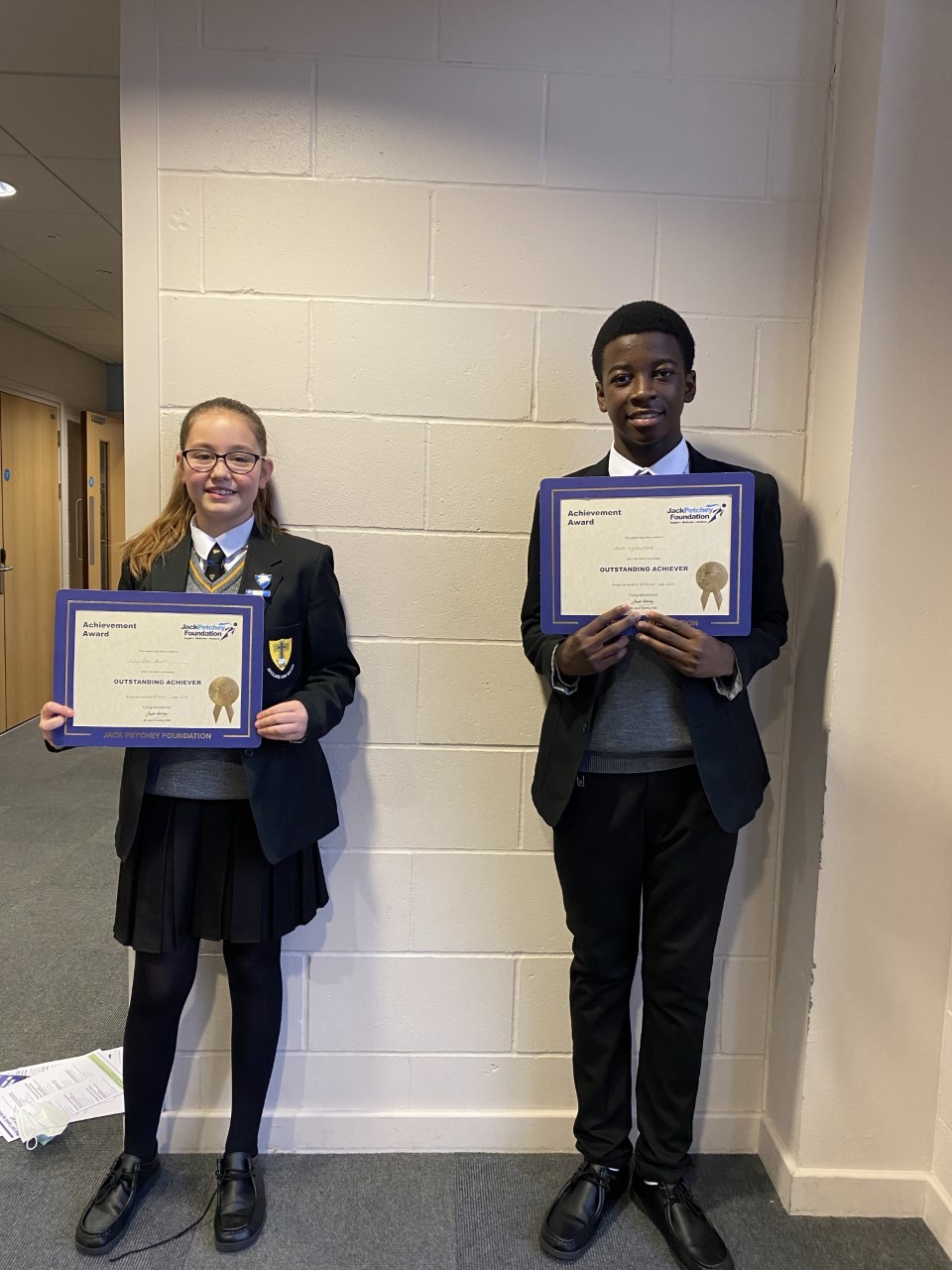 Angela Oribahor- 11SM Nominated by Miss Arias Hoyos
Angela has been able to make incredible progress in GCSE Spanish, her fearless nature has enabled her to persist through times when she may not have achieved the results she may have hoped for. However, her resilience has brought her to a place where she has not only proven herself capable of achieving success in Spanish, but her peers have also witnessed for themselves the rewards that can be achieved through consistent hard work. It cannot be denied that Angela has been a source of inspiration and motivation for her peers.
Sarah Olatunbosun- Year 11 class of 2020 nominated by Mrs Hirst
Sarah Olatunbosun has been a model student during her whole time as Bonus Pastor; upholding the values of Bonus Pastor Catholic College. She is kind, caring, supportive, generous, reliable, honest and hardworking and was an Anti-Bullying Ambassador. Sarah has always been a diligent student working to the best of her ability. She regularly reflects on her personal and academic performance. When Sarah finds a topic difficult, she rises to the challenge and works even harder to understand it in order to make even more progress and to aim for the top grades. It has been an absolute pleasure teaching Sarah. A smile and a kind comment from Sarah can make anyone's day.
Stanley Jones 11EM nominated by Miss Stock
Stanley has gone above and beyond during lockdown, completing all of his work, but also involving himself in lots of extracurricular activities. He has completed many of the Charter from Home tasks and has also successfully applied for a virtual work experience placement in Tesco's Creative Campaign Department for the "Food Love Stories".
Nakkita Bell 11PJ nominated by Ms Thorpe
Nakkita Bell has made outstanding progress in photography. Nakkita works consistently hard in lessons and shows excellent dedication to improving her coursework. She helps others during the lesson and regularly has her work used a model for MA standards.
Michal Duraj 11SM nominated by Ms Thorpe
Michal recently got to meet a professional graphic designer who visited the school who was incredibly impressed with the quality of his work and his ability to justify his decisions and designs. His work is often modelled to year 9 as a MA example.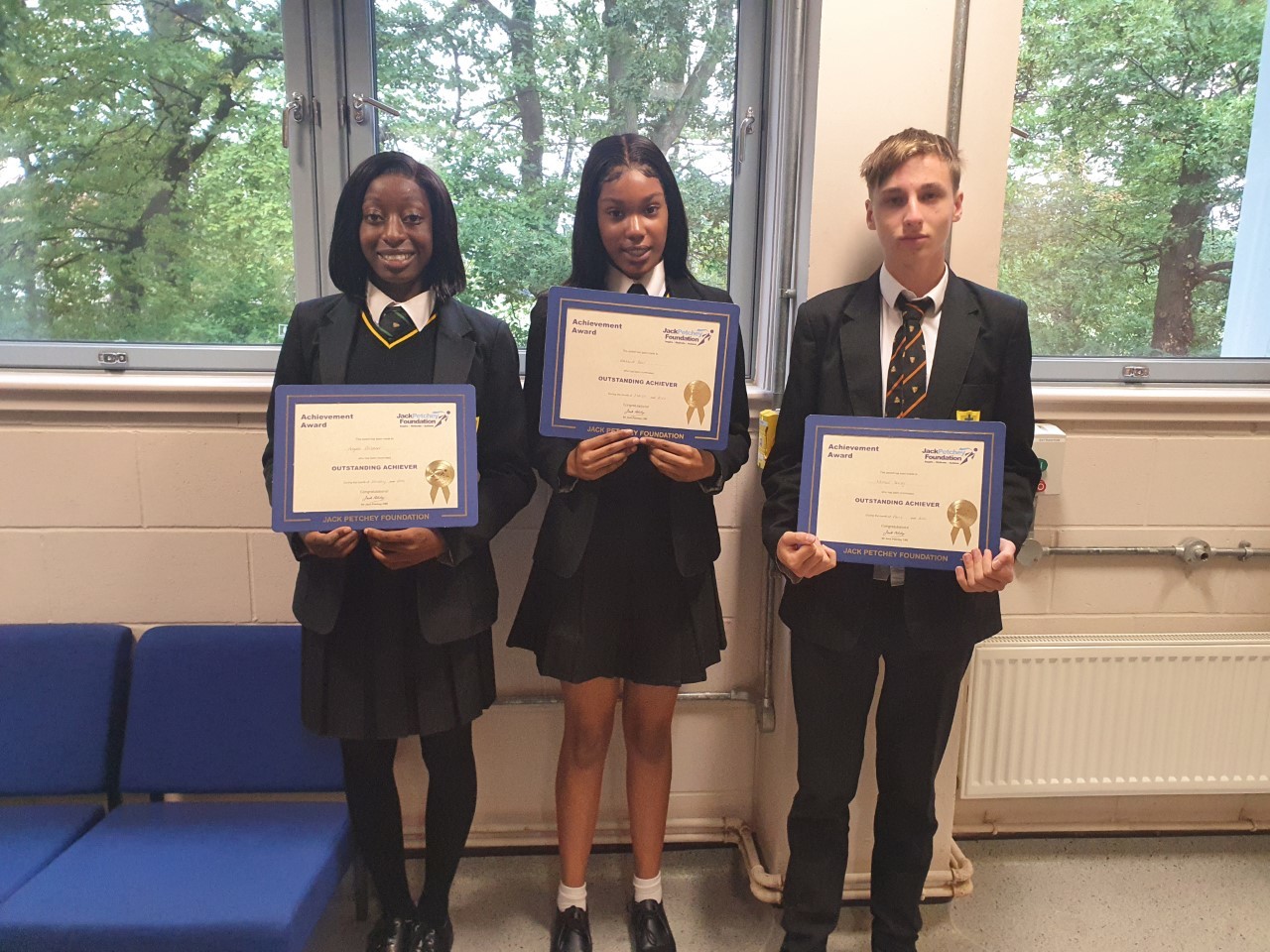 Victoria Okereafor 10AW nominated by Mr Petrie
Victoria has been nominated for her conscientious completion of all her classwork to a very high standard during lockdown. Victoria didn't fail once to complete all the work that was set. Moreover the quality of her work was consistently outstanding. Nothing ever phases Victoria. Currently she is making a conscious effort to walk home from school every day which takes her 1hour and 40 minutes. She is doing this without moaning or complaining about the transport system but just getting on with in. Victoria has always made the extra effort to be at school early to be fully prepared for her lessons. Even when that means getting up even earlier than usual. She always gives 100% in her lessons and her school work is consistently of amazing quality. Victoria never makes a fuss or complains but has always endeavoured to maintain her high standards despite of all the obstacles that have been put in her way this year. What makes Victoria stand out is her friendliness and her ability to help the other pupils around her understand and complete their classwork. She is a great example to all of us how to survive difficult times.