More Able
At Bonus Pastor Catholic College, we have high expectations of all our students encouraging and supporting the learning of every child in our college community throughout their school journey. At the same time, we also believe that students with particular abilities and talents should be recognised and developed. These children need to be inspired to reach their full potential; intellectually, emotionally, creatively, socially and physically.
At Bonus Pastor we are continually building ambition amongst our students by forging strong links with 6th form colleges and encouraging our pupils to aspire to attend the best universities. Our objective is to provide a challenging and stimulating learning environment for all, with a curriculum that offers a wide variety of opportunity for all students to thrive and develop an enthusiasm for learning. The best provision for our More Able pupils is one that challenges them and extends their thinking, knowledge and skills.
Throughout their school career our More Able students will be invited and encouraged to take part in a wide variety of inspirational visits and projects to help them reach their full potential. Whether exploring Space with scientists from UCL or re-enacting the Norman Conquest at the Tower of London, our More Able pupils will be given opportunities to extend their learning. These activities are supported by our strong links with the universities of Oxford and Cambridge, University College London, Dulwich College, Bromley High School, TfL and Colfes amongst others. We are always looking for opportunities to inspire pupils to aim high.
Take a look at our photo gallery below to see our More Able pupils in action.
For our More Able Policy, Please Click Here
The Scholars Programme

BP Scholars Programme - Spring 2021-2022
The Catalyst Programme

From Year 8 onwards our More Able students will be invited to participate in the Catalyst Programme that is facilitated by St Catherine's College, Oxford. This is a fantastic opportunity for our pupils to build important links with the University of Oxford. Students on the programme will also be given the opportunity to visit both Oxford and Cambridge Universities.
Updates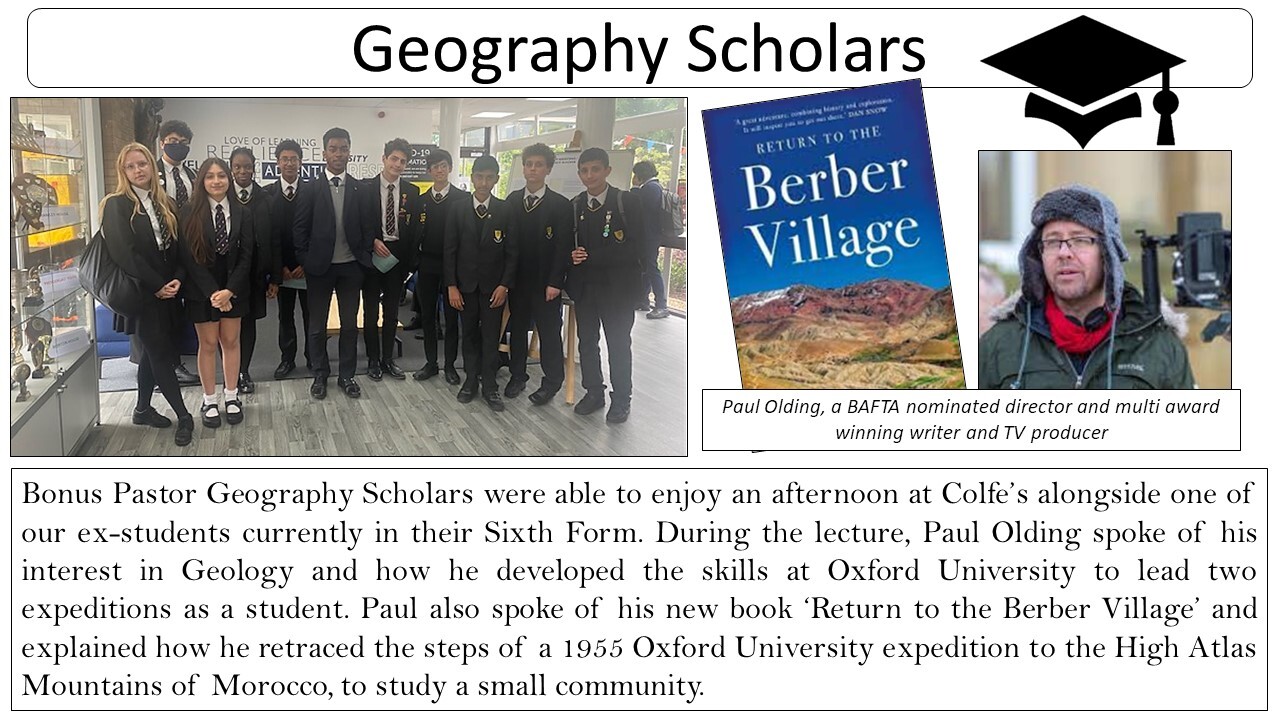 Bonus Plus
Bonus Plus is a brilliant opportunity for all our More able and Talented pupils to use all their skills of research, exploration and presentation to pursue an extended project into their own personal areas of interest. Bonus Plus encourages our pupils to stretch their imagination beyond the confines of the school curriculum and begin to consider how their own talents and interests can shape their future studies and careers. For more information on this brilliant opportunity click on the link below.