Our PTA
Bonus Pastor Catholic College – Parent & Teacher Association (PTA)
Hello and a Warm Welcome
Welcome to the Bonus Pastor PTA. Whether you are new to Bonus Pastor Catholic College or you will be joining us in September, or have been with us for a while; what better way could there be to meet other parents and get involved?
We are sure that the acronym "PTA" fills you all with fear and brings on images of baking, giving up a l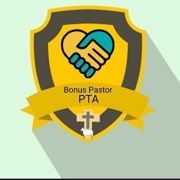 ot of personal time and probably even giving a lot of money. However, this is not the case. What we need from parents is just a small amount of time, working around you and your commitments. Having a PTA in school helps to provide fundraising events and resources that enriches our students' experience at Bonus Pastor.
As we emerge from what has been an unprecedented and challenging year we will be looking forward to getting back to a place where we can hold events and do what we do best.
As we grow as a community, we will endeavour to hold as many events as possible, so please pop over to our PTA notice board for all our upcoming fundraising initiatives.
Please do not hesitate to get in touch with any of the officers on the committee, or you can sign up to join us via the link below:
Thank you.
Current Events
BPCC Bingo & Quiz Night 2023 & BPCC Christmas Fair
The PTA Committee of Bonus Pastor Catholic College
Committee Officers
Arron Hewett (Chair)
Lorraine Reynolds (Treasurer)
Claire Carlin (Staff Lead)
Ciara Caden (Staff Lead)