Mathematics
Miss P Jones (Subject Leader of Mathematics)
Miss E Morgan (Second in Charge and Mathematics Teacher)
Mrs S Hilton (Lead Practitioner and Teacher of Mathematics)
Miss M Stanislaus (Practitioner and Teacher of Mathematics)
Ms C Evans (Mathematics Teacher)
Ms S McPeake (Mathematics Teacher - Maternity Leave)
Mr C Amfo (Mathematics Teacher)
Ms C Hughes (Mathematics Teacher)
Ms I Clarke (Mathematics Teacher)
Ms C Gill (Mathematics Teacher)
We are dedicated to raising the attainment of all our students in mathematics, preparing them to be independent and logical thinking individuals who are able to function in today's society. It's particularly important that all students experience mathematics here at the College that they will need in real life. Using many different techniques and strategies, we work to ensure that all students both reach their potential in mathematics and enjoy learning.
We set challenging targets with high expectations for all students and offer a variety of approaches to teaching and learning to engage and motivate them. By exploring enrichment opportunities outside the curriculum, the Department creates activities that enhance the students' enjoyment of the subject. To reach students as early as possible in their education, we also work with our partner primary schools in developing and supporting their teachers in raising the mathematical attainment for students in Years 5 and 6.
All students at the College progress through a series of topics through KS3 and KS4 that build understanding in key areas:
Number
Algebra
Ratio, proportion, and rates of change
Geometry and measures
Probability
Statistics
In addition, all students at the College encounter enrichment maths during lessons, and as a department, we're committed to also work beyond the classroom.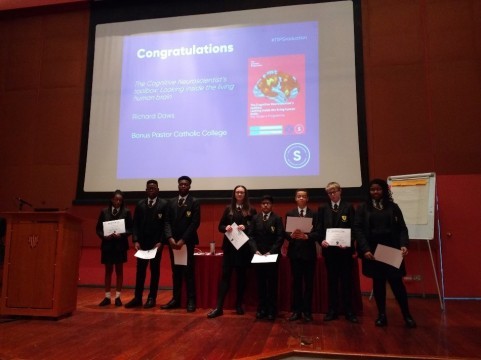 Maths at KS3:
We follow a Mathematics curriculum, taking every opportunity to improve students' thinking, functional skills and problem-solving to develop a deeper understanding of the mathematical skills covered. Students are grouped at the start of Year 7 based on their KS2 attainment, and we regularly assess and monitor their progress. Students work individually as well as in pairs and in groups and enjoy activities that broaden their mathematical experience including World Maths Day, Number Day, Maths Roadshow, Pi Day and UK Maths Challenge.
Maths at KS4:
Students entering Year 9 follow a pathway that is based on their prior attainment at KS3. Students work individually as well as in pairs, and their work is monitored and assessed regularly. The course covers a wide range of mathematical knowledge and skills such as:
Algebra
Number
Ratio and Proportion
Geometry
Statistics and Probability
Applying mathematics to problem-solving
You can see what the courses involve at the foundation and higher level by looking at the documents linked at the bottom of the page. For more information, you can also visit the exam board.
For more information please see the GCSE Subpage
Resources
All subject rooms are well resourced and all have interactive whiteboards, which are widely used in the teaching and learning of our students.
Enrichment and Extra-Curricular Activities:
There are also various after College clubs and activities:
Maths Club
Homework Club
Games Club
Drop-in sessions
Brilliant Club
Maths Residential Trip to Florence
Revision programs (after College/half-term holidays)
The Department also offers other enrichment activities at KS4 including Master Classes to local 6th forms and some of our private school partners, visits to universities, Maths conferences, and trips.
If you have any further questions please email our Head of Department.
GCSE Mathematics
Examination Qualifications: GCSE
Examination Board: Pearson Edexcel 1MA1
Tiers of Entry: Higher or Foundation
GCSE Mathematics covers a lot of basic skills that students will need to use in a variety of ways all through their lives and is a compulsory subject in Year 9, 10, and 11. Students will follow a course that will prepare them for academic success at GCSE. The particular tier they follow will depend upon their mathematical achievements.
Course Content and Assessment:
The course covers a wide range of mathematical knowledge:
Number
Algebra
Geometry and Measure
Ratio, Proportion, and Rate of Change
Statistics
Probability
Whilst studying mathematics students will be expected to:
Use and apply standard techniques
Communicate mathematically
Use mathematical skills and knowledge to solve problems
Use logic and reason to solve problems
Use mathematics that they learn to solve problems that might happen in real life
Learn how to use a calculator to solve problems efficiently
There are various pathways that can be followed by students which are dependent upon their mathematical ability. All students will follow the GCSE course during years 9, 10, and 11. Those students who need more time to progress to GCSE will follow the Entry Level Certificate, which is wholly assessed by teachers and provides opportunities for progression to GCSE Maths. All students will develop their functional and problem-solving skills within this course as this is an integral part of mathematics.
Linear GCSE Mathematics
Foundation & Higher Candidates: Written paper is only taken at the end of year 11
Paper 1 Non-calculator 1hr 30mins
Paper 2 Calculator 1hr 30 mins
Paper 3 Calculator 1hr 30 mins
Test Schedule:
End of Course exams – June 2017 onwards Grading 9 - 1
Progression:
GCSE Mathematics is a basic-entry requirement for many post 16 courses, with students required to gain a Grade 4 or above, or else they are required by law to re-sit it at their post 16 providers. It is also required for university courses.
Grades 9 - 7 at the higher tier GCSE enables students to take mathematics at A-Level.
Students can progress to:
GNVQ Courses: Business, ICT
A level Courses: Business Studies, Economics, ICT, Mathematics, Science
Careers:
Career opportunities include:
Accountancy
Actuary
Banking & Investment
Computing
Engineering
Finance & Marketing
Statistician
Teaching
Medicine
Science
For further information please email our Head of Department.
Latest Maths Department News
UK Junior Maths Challenge
Congratulations to 7BMa1 and 7PMa1 for taking part in the UK Junior Maths Challenge, a national and worldwide competition recognising able mathematicians, and how well that they did. The challenge encourages mathematical reasoning, precision of thought, and fluency in using basic mathematical techniques to solve interesting problems.
Best in School - Silver award - Toni Fayomi

Bronze awards:
Ruby Yuill
Christopher Coote
Sibissan Victor Gnaseelan
Conan Beirne
Nethaniel Dervin
Marcus Nelson
Russell Treasure Ancajas
Mohammed Jalloh
Eduardo Garcia-Tellez
Daniel O'shea
Nicholas Anthony
Oliwia Nazarewicz


The Five Mathematicians at their finest!
On Thursday 12 May the final 5 from the Maths Year 7 and 8 Count on Us Club faced 12 schools across London as part of the count on us challenge by the John Petchey Foundation in a prominent location in Central London. There were four competitive rounds of mental arithmetic and problem solving games for students to show their fluency in Maths.

All 5 students were engaged in all tasks and it was great to see the 5 working together as a team to solve problems but also to analyse who would be a strong team player to go up against students from other schools.

Since the 5 have taken part in the club after school and practise on a daily basis, I can see the confidence in lessons from students. An amazing opportunity that was shared between I and the students.

Students feedback:
Julia – "I really loved all the games especially 24 as it helped me build on my speed at answering questions."

Nethanial – "The algebra round was the hardest but it kept me engaged as I really wanted to solve the puzzle. I think we did well on this round".

Toni - "My Favourite was 24 such an addictive game."

Eugene – "Hedgehog was a great game of probability and kept me on egde".

Emmanuel- "Gridline Geometry and 24 are games that should be used in class as it really shows that maths is fun".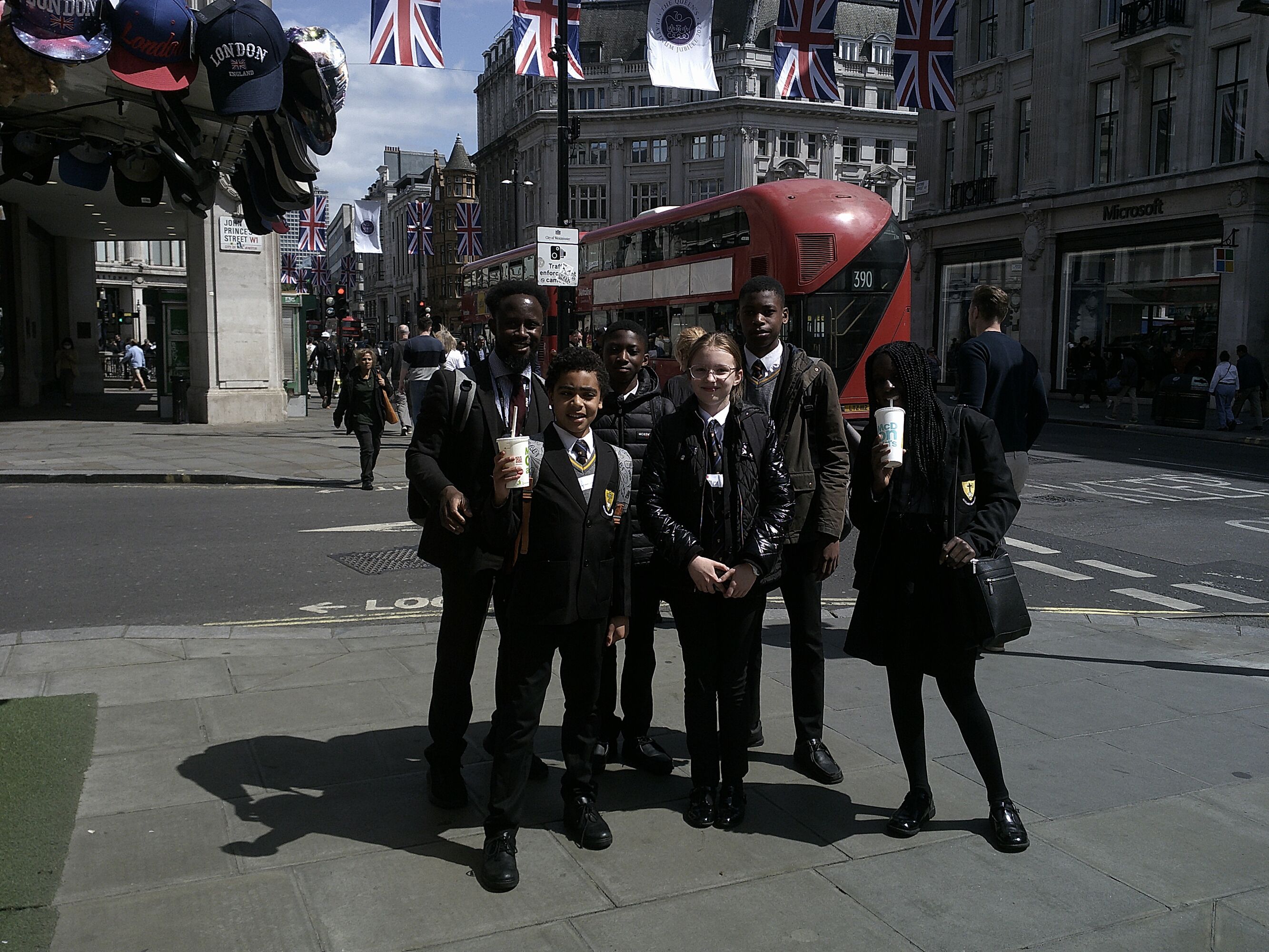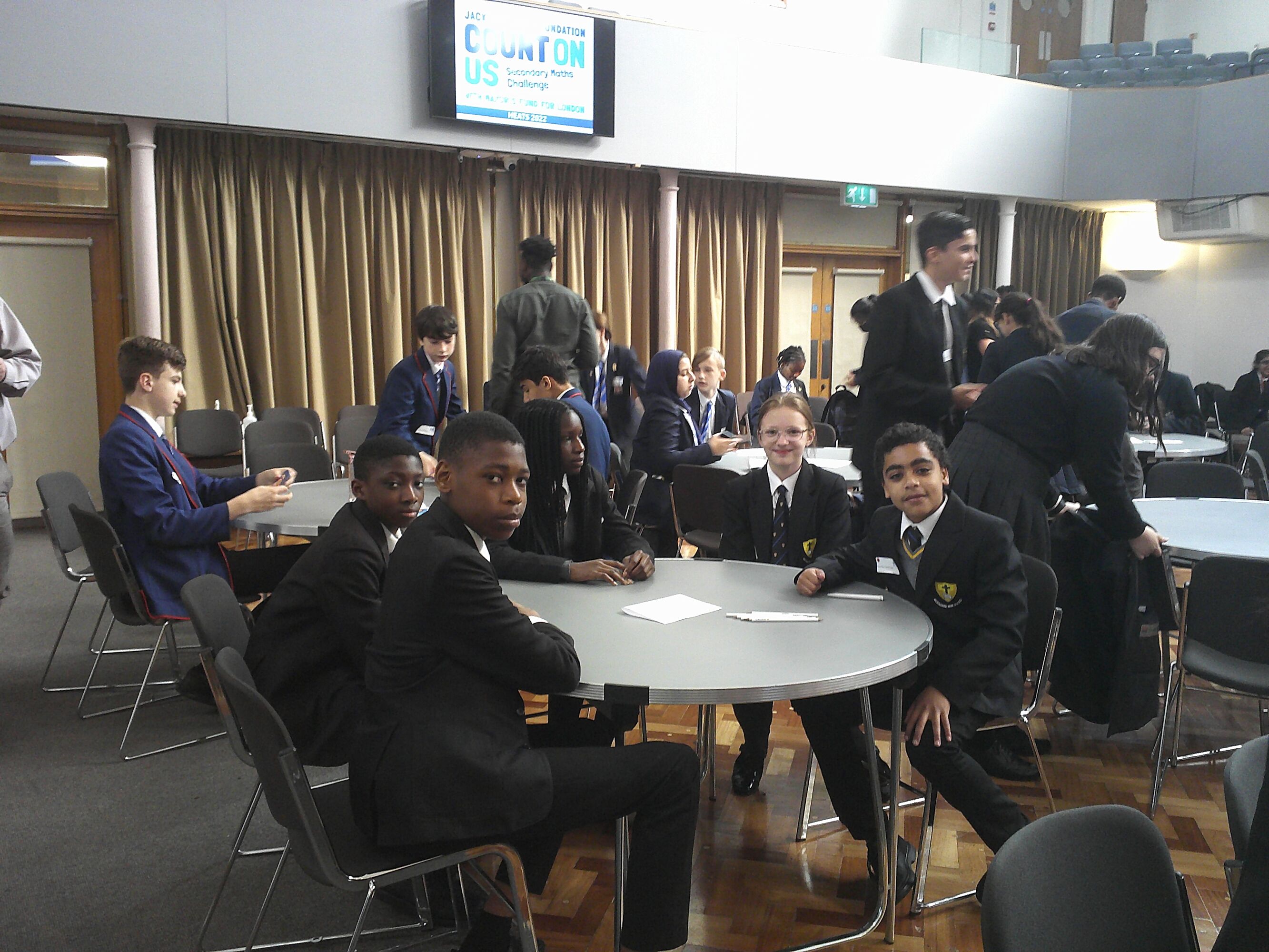 The Brilliant Club
The Brilliant Club works with Schools and Universities across the UK through the Scholars Programme. The Scholars Programme helps pupils develop key university-preparedness skills including critical thinking, subject knowledge, written communication, and university self-efficacy, displaying progress towards national education targets.
This year's Bonus Pastor Cohort of 8 students from years 9 and 10, had their graduation on Monday 16th May 2022 at Kings College London, The Strand Campus.
The graduates were:
Dhavin James Rubert
Dennis Qeta
Piotr Mickieuiz
Johan Anil
Michelle Adu- Dupaah
Blessing Uzoh
Gabriel Kho
Sara El Madi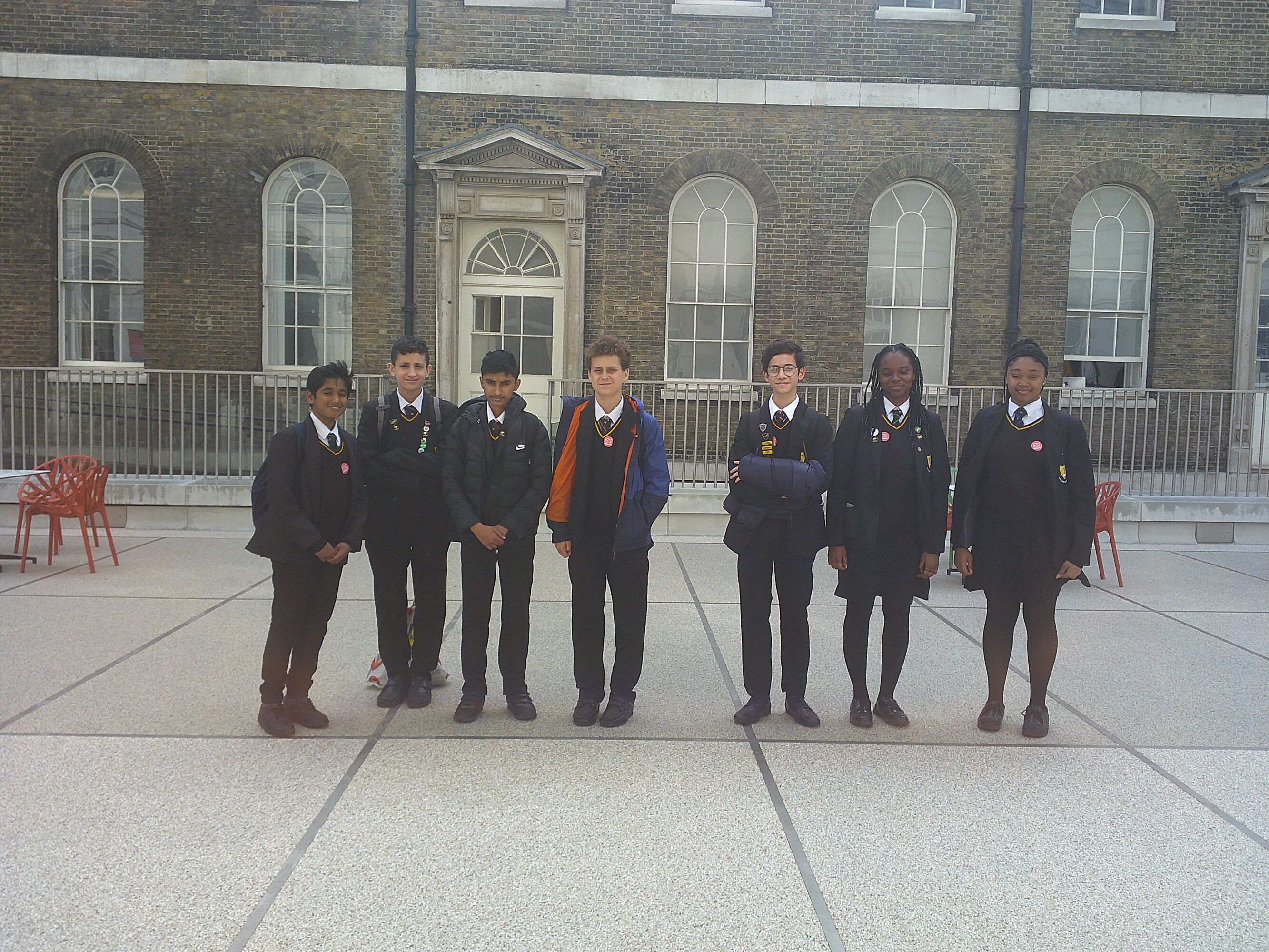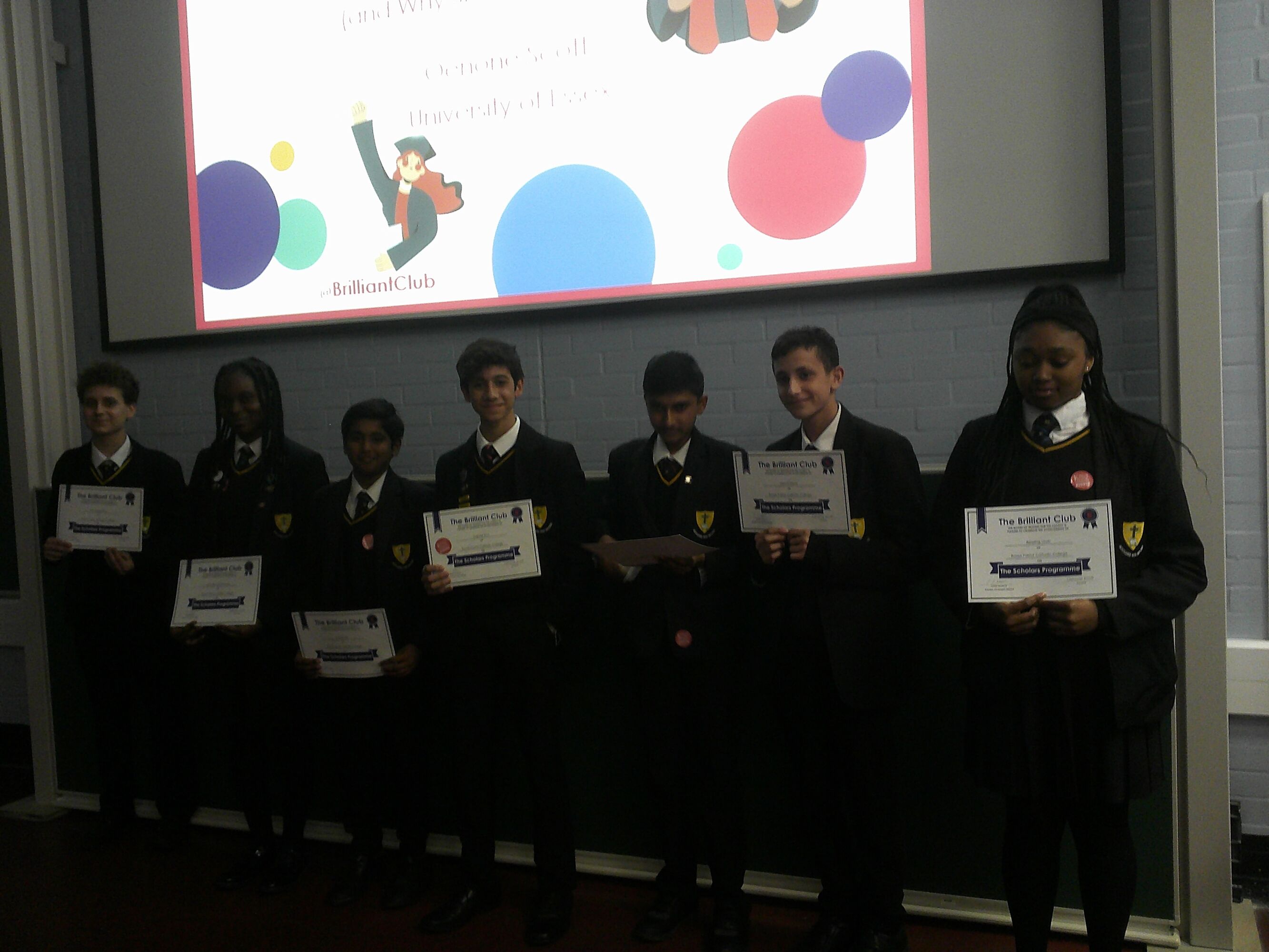 Maths in a real life food tech Lesson
In Maths lessons a lot of students tend to ask the question: 'Where would we use this in real life?'
The Maths department have introduced a new lesson to some of the Year 7's this year to help them understand where we can use Maths in real life and actually do it themselves!
A-LEVEL TASTER DAY
A group of Year11 students, who have shown interest in studying maths at A-Levels, visited Bromley High on Friday the 12th of November for a taster session.
The students saw and participated in a lesson of Year 12 Pure Maths and a lesson of Year 12 Applied Maths. This was quite an Enriched experience for them especially aiding in answering the questions at GCSE that are targeted Grade 8 and 9 topics.
These are some comments from the students involved:
The taster session was a pleasant start to experience the journey towards sixth form. The teachers were friendly and welcoming which made me feel involved in the lesson. We got plenty of work done which was challenging, however, I was able to overcome them by the help of my friends and teachers.- Daisy Arumainathan
Today we travelled to Bromley High School to gain a better understanding of what Maths at A-Levels looks like. I believe this was very supportive in reinforcing my decision on taking Maths at A-Levels.- Victoria Okeofor
Today I attended an A-Level Maths taster at Bromley High School. I found this experience valuable because it gave me an insight into Venn Diagrams and finding the Length of a line Segment. This put me in a better position for A-Level Maths and sparked my desire for Maths.- Philana Anil
I thought the jump from GCSE Maths was going to be hard and big but after going to the A-Level Maths taster session, I learned otherwise and that it is just more in depth. Example topic we did already like Venn Diagrams. - Dominik Nawak
I enjoyed the taster session at Bromley High as the lessons transitioned really well from GCSE to A-Level. The teachers really engaged the class and I found it easy to communicate with them and my peers. It was a nice experience that I am glad I took part. - Amaka Ikwunze
My name is Christabella Dasilvera and recently a few of my peers and I visited Bromley High School for Girls and had the privilege to go through an A-Level maths session. I found it a very enlightening experience as they explained everything clearly and gave me a wonderful explanation on maths at a higher standard. This visit really helped to encourage my decision into taking A-Level maths.
My experience? Good
Will I take A-Level Maths? Yes
Any questions that I had? No
The atmosphere here was calming and solidified my decision in taking A-Level maths. Bromley High School is very thorough with their teaching and understanding. They are with you every step of the way. - Rosanna Campbell
The ambience of the school was very warm and welcoming. It gave me a clear insight into A-Level maths. I had an enlightening experience at the school and the maths teachers provided the help needed.- Ruth McCalla-Ritchie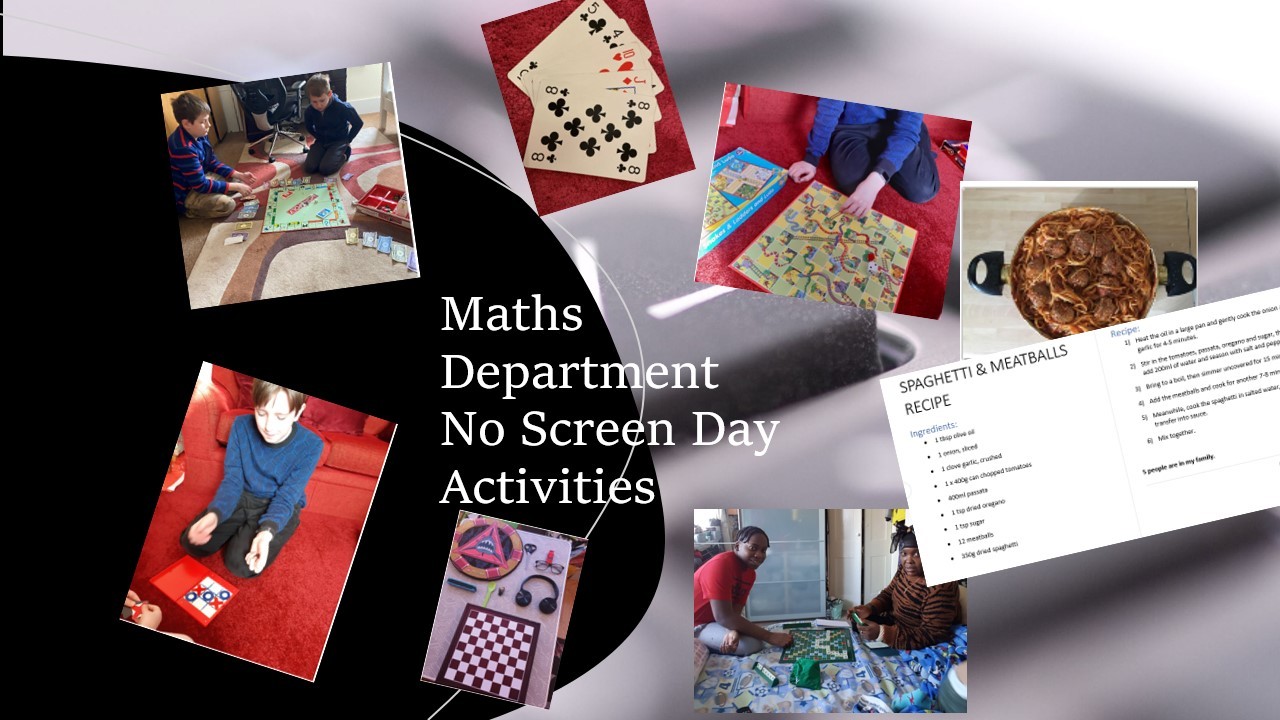 Maths Festival 2019:
On Tuesday 25th of June a group of Year 9 students attended the IMA Festival of Mathematics and its Applications at the University of Greenwich. They had a great time and really enjoyed the day!
'During my time at the Greenwich Maths Festival, I learnt that maths is needed on a daily basis even if you don't notice it. Also I learnt how maths is used to design clothes and jewellery. Overall I enjoyed the trip not only because I was with my friends but I was also learning with them.'
Marie Esber 9AD
'On the trip to Greenwich we learnt about Newton's first law. We sat in a room and watched some cool experiments for example the lecturer managed to spin a building tool on a pointy edge and balanced if perfectly for over 20 seconds which was very thrilling and exciting. It was great to see the power of Science and Mathematics in action.'
Nathan Jones 9AD
'On the maths trip we learned about probability in real life situations. We also played games such as splat. My favourite part was learning about Newton's law, including momentum and velocity.'
Stephanie Danso 9AW
'The first lecture we had was about fake statistics in the News. The second one told us how maths is incorporated in fashion and when creating new things. I really enjoy the trip to the Maths Festival as it was interesting and informative.'
Grace Onyumbe 9BC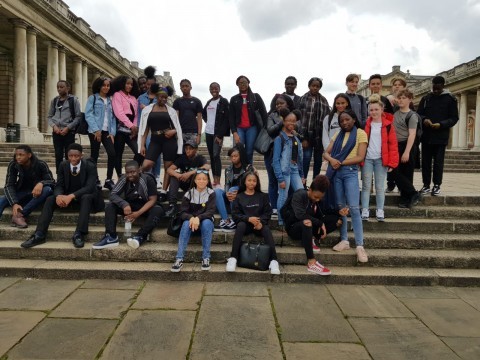 Brilliant Club Graduation:
In February the Brilliant Club visited the University of Cambridge for their graduation event. Our year 9 and 10 students worked very hard with their PhD tutor, having weekly seminars and even a 2000 word essay to hand in which was graded like a university style paper!
All 12 students passed the course and you can see them with their graduation certificates below. During the day they also had the opportunity to experience life as a university student. They had a University campus tour around the library, the student dorms and the student union.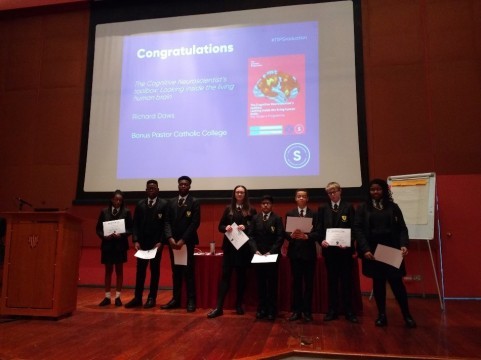 Secondary Count On Us Challenge:
Our year 8 and 9 students have been involved in the Secondary Count on Us Challenge this year! It is a maths competition funded by the Mayor of London to encourage young Londoners to have a keen interest in maths.
The challenge involves competing against other schools in four areas! The four rounds include, puzzling geometry, de-coding algebra, human hex puzzle and a quick arithmetic round. Our students have been practising and did very well!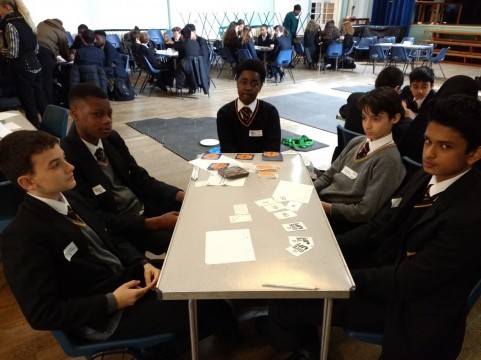 Junior Maths Challenge:
30 Year 7 students recently took part in the UK Junior Mathematical Challenge, taking a 1 hour paper in April. The Junior Challenge is aimed at students in year 8 and below and it encourages mathematical reasoning, precision of thought, and fluency in using basic mathematical techniques to solve interesting problems. It is the UK's most popular mathematics national competition with over 300 000 students taking part each year.
Students at Bonus Pastor achieved 6 Silver and 6 Bronze in this year's Junior Maths Challenge with the top 6% receiving gold, the next 13% silver and the next 21% bronze.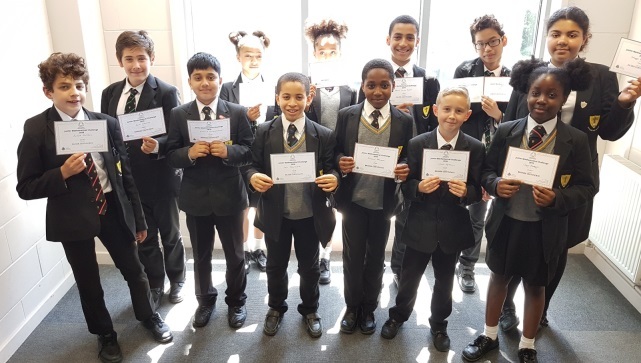 Congratulations to our medal winners for this year's challenge:
Miguel Guinto - Silver and Best in Year
Llywella Hoban - Silver
Solange Gasperazzo - Silver
Alexis Leron Ajibola - Silver
Loic Ndoutoumou - Silver
Sophia Layzell - Silver
Roberto Dell'Accio - Silver
Abishant Arulsanthakumar - Bronze
Josie Furner - Bronze
Karol Ludovico - Bronze
Emmanuel Okameme - Bronze
Cheryl Aboagye - Bronze
Lukasz Zychowicz - Bronze
Well done to all of the year 7's who participated in the Maths Challenge.
Can you answer a question from this year's paper
On Aoife's 16th birthday, Buster was three times her age. On Aoife's 21st birthday, how old was Buster?
A 32 B 48 C 53 D 63 E 64
Page Gallery