Food Technology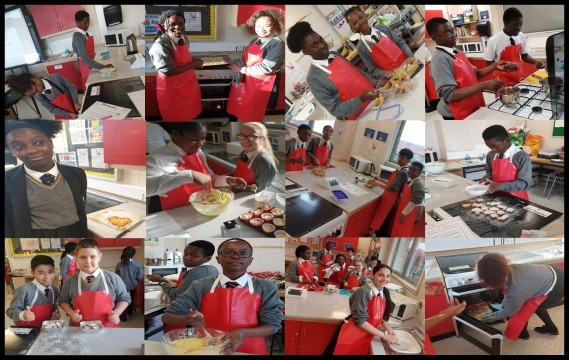 Miss K Johal (Head of Year 11, Head of Clitherow House and Food Technology Teacher)
Our focus in food technology is not only to teach the students about what they eat and the importance of making better choices but we also we want them to be confident in the kitchen with the ability to cook a variety of dishes independently, using the skills learnt in food technology and perhaps a love for a Food technology as well.
Food Technology at KS3:
Every student at Bonus Pastor gets to study two full terms in food technology as part of the DT rotation, they study 1 term in year 7 and the second term in year 8.
In year 7 we focus on Health & Safety in the kitchen, we also do a small range of dishes where we can work on our chopping skills and get to know how the equipment in the kitchen is used. We focus on teamwork, keeping things clean, and how to clean the kitchen. We also briefly look at healthy eating.
When we come to our second term in year 8 we try to perfect some of the skills we learnt in year 7, cooking more complex dishes and take a much more in-depth look at what we eat and how it can affect our bodies, we learn how to follow a recipe independently. We also look at the Eatwell guide and we show the students how to enjoy food without it always being an unhealthy option.
Food Technology at KS4:
We do not currently offer Food Technology at KS4, however, we are working towards this and hope to be able to offer a course at some point in the future.
Resources:
Students have access to a fully equipped Food Technology Lab, equipped with ovens, hobs, and a full range of equipment and utensils.
Enrichment and Extra-Curricular Activities:
We have recently started a Catering Club with a number of KS4 students and have begun catering for school events such as the Drama Production and Year 9/10 Showcase event. The club aims to replicate a professional catering environment, including the planning of menus, photography, costings, food preparation, and cooking before serving it to the general public, helping show students that food technology and catering is more than just food preparation, giving them skills for employment, whilst also including students from a wider range of interests.
Any questions: Please email our Food Technology teacher.
Head of Department:
Catering Club
In Food technology we wanted to start an after school club that not only brought students together but also taught them new cooking techniques as well as perfecting the skills they learn in Food Technology. Catering Club also gives students an insight into the many different aspects of the Catering world, and what a career in the Hospitality Industry could look like. The list below covers the vast majority of what the students do in Catering Club each week:
• Cater school events, such as the School Production
• Choosing dishes
• Costing menus
• Making dishes
• Working out how many people we are catering for and ensuring we have enough covers
• Displaying the dishes so they look appealing
• Putting together a menu to display with dishes and costs (including allergy warnings)
• Serving at school events
• Answering any questions about the dishes
• Interacting with the public
• Cleaning up after service
• Taking photos to add to our portfolio
Catering Club are proud to cater for school events such as the School Production. This requires a huge amount of commitment from the students; once they have received the brief for the event, the students work as a team to delegate roles to ensure every element is covered.
Students put forward ideas for the menu, cost out the dishes and then have a trial evening where they prepare all dishes they hope to serve at the event. This gives the students the opportunity to evaluate each dish, and how they are displayed. We then have a taste test evening before the event to make any adjustments. It is a team effort so we like to discuss ideas and decide as a team which dishes would be most popular.
We have catered for two events this year and the students did a fantastic job in not only the build-up and preparation for the event, but the students have been polite helpful and engaging during service. By being a part of Catering Club, it teaches many of our students more about the catering world and the many different aspects of it.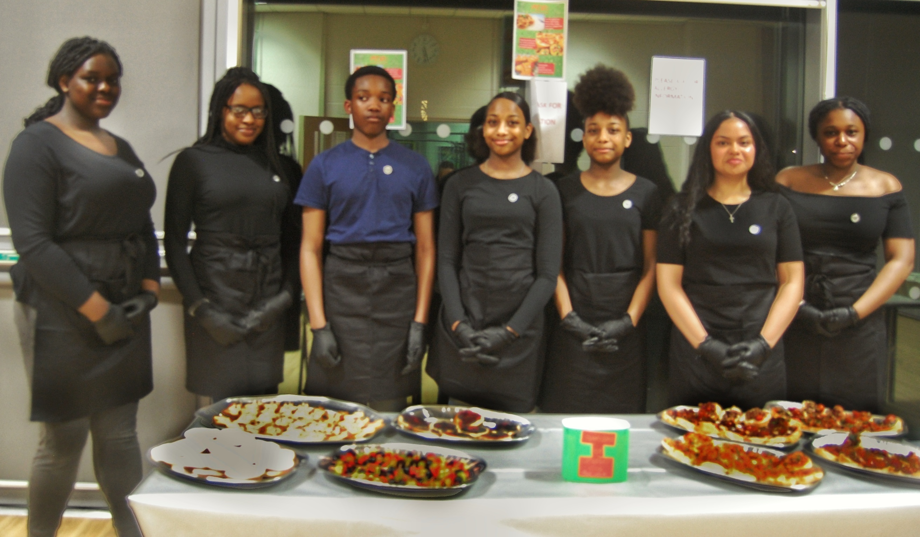 Page Gallery