Jack Petchy Speak Out Challenge
Back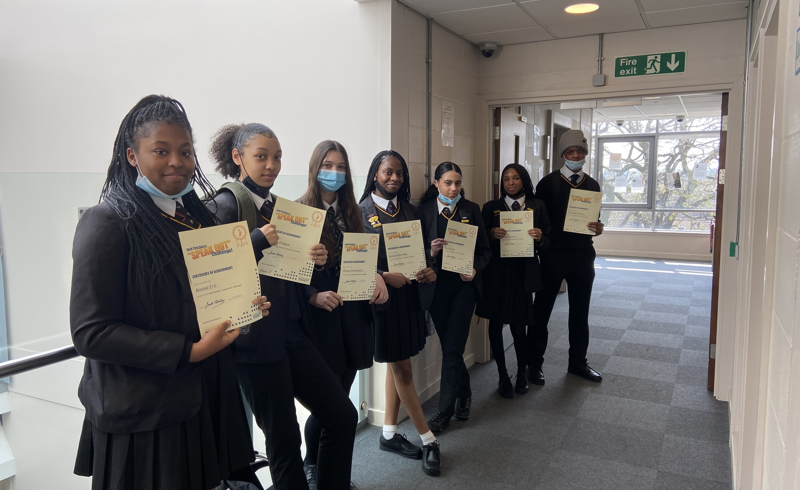 May 23 2021
Jack Petchy Speak Out Challenge 2021:
Congratulations to the following year 10 students for very successfully taking part in the Jack Petchey speak out challenge. During this workshop students were able to develop their confidence with public speaking and write and deliver a speech. They made brilliant contributions on the day and came up with some fantastic speeches, the Jack Petchey representatives were very impressed!
Ayomide Awosika
Lee Bozza
Aisosa Ero
Ella Gardner
Benite Kabembe
Jayda Mitchell
Vasiliki Olague
Oliwia Wnukowicz
Todd Yeboah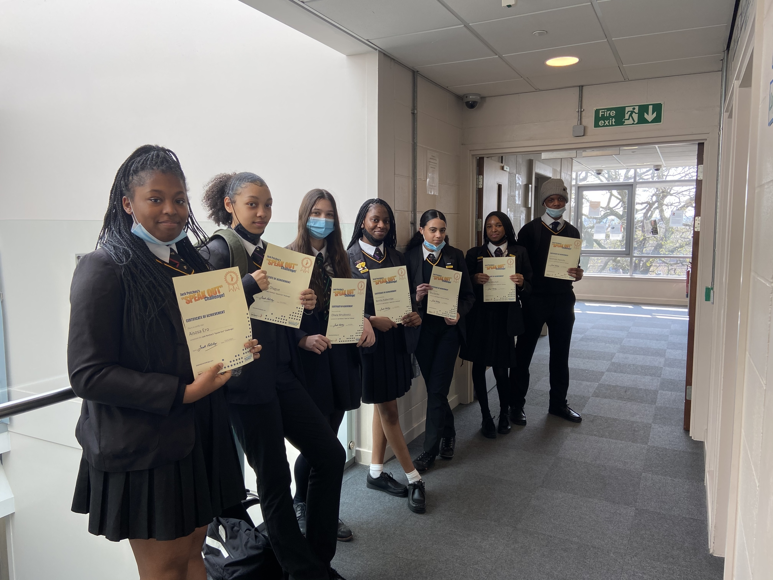 A special congratulations to Oliwia Wnukowicz. Oliwia represented Bonus Pastor in the virtual regional competition and was a runner up! Oliwia done a fantastic job of representing the school with a thought-provoking speech and should be extremely proud.