PE's Step and Press Up Challenge!
Back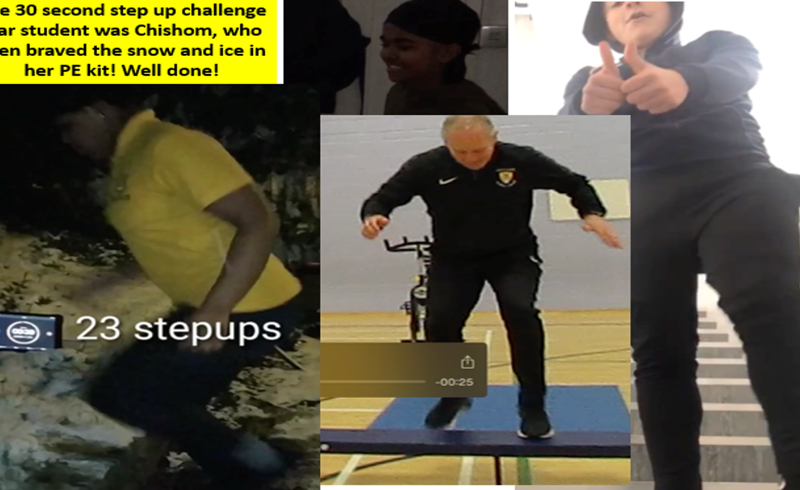 Feb 23 2021
The week before half term the PE team set students the 30-second step-up challenge! Check out some pictures below and the winners in each year group!
This week's challenge is who can do the most press-ups in 30 seconds...who's going to win this week, and maybe even beat Miss O and Mr Belgrave!