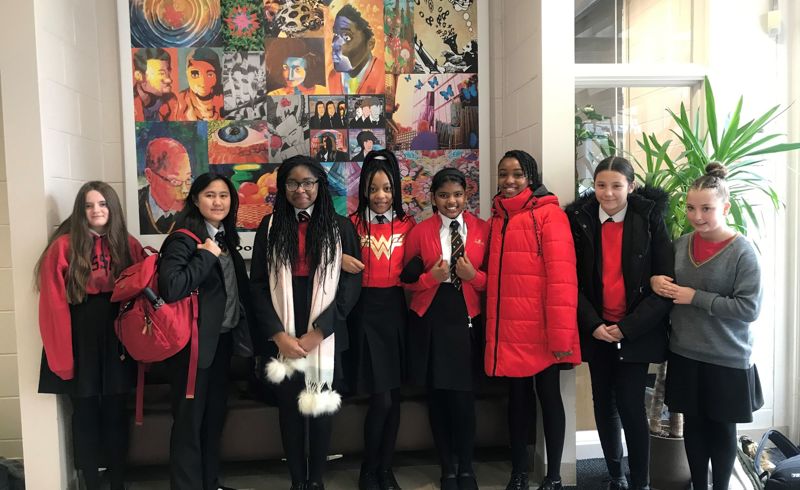 Oct 23 2020
I would like to end this 8 week half term by recognising the hard work of the staff, the support of the parents and the fantastic attitude displayed by our students during this strange and challenging time. We have certainly had lots to contend with over these past 2 months but we are grateful for the collective effort from our school community and we remain thankful for our safety and pray for those less fortunate during this pandemic. I hope you all continue to stay safe and well during this much-needed break and I thank you for your continued support
Show Racism the Red Card
It was amazing to see so many students and staff taking part in 'Wear Red Day' last week, to show Racism the Red Card. We raised £275 which will all be donated to the charity in order to support educating more people about anti-racism.
On Monday 9th November 2020 we will be hosting our second anti-racism strategic meeting. Please do email in or let Mr Ronan know if you would like to be involved.
Admissions
Reminder that if you have a child in the school and you are applying for a sibling to start in September 2021 that you must still fill out the Supplementary Information form and hand this in by 31st October 2020.
The form can be found on the website:https://bonuspastordev.s3.amazonaws.com/uploads/key_information/Supplementary-Information-Forms-Admissions-2021.pdf?t=1603193262
Take care this half term and stay safe
God Bless
Mr Ronan– Principal
To read our full newsletter please click here Pastorale-Volume-18-Issue-06.pdf