Year 7 Summer School Blast And Who Won the First Inter-House of the Year…?
Back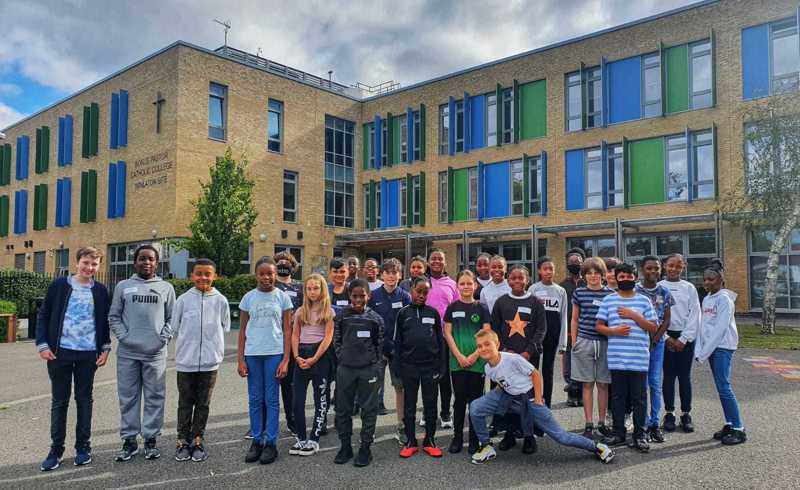 Aug 26 2020
Our new year 7s made a great first impression this week at our 2 day summer school programme! Over 140 pupils attended each day, and having been sorted into their BP Houses they took part in a variety of activities over the 2 days, all focused around making new friends, developing their team work and problem solving skills, whilst also getting to know us as a school.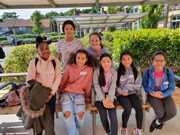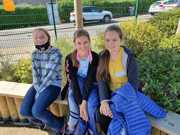 Icebreaker bingo, "would you rathers?", shield decorating and taboo were all followed by tours of our sites and sessions about their new Houses, before team challenge exercises such as crossing a molten lava floor, building newspaper skyscrapers and stopping leaky guttering!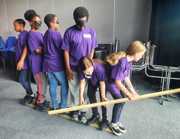 The legendary game Danish Longball featured (if you don't know it's a cross between cricket and dodgeball) before the two days were rounded off with the first inter-house competition of the year featuring obstacle courses, sacks and water, with the winning house being crowned as…..BARTON!
But amongst all the fun, our new students were able to get to know their way around their new school, find out about our expectations and our key values of Respect, Responsibility and Ambition, and were challenged to think about how they can make the right choices, not just over these 2 days, but also over their entire journey at Bonus Pastor. How to make the right choices to try new things, make the right choices to help themselves grow and flourish, just like the seed in the Parable of the Sower, and whilst they may not be the best at everything new that they try…
"It's our choices that make us who we truly are…far more than our abilities"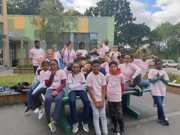 We can't wait to see you at 8:45am next Thursday for your first proper school day, and if you need any more information please see our COVID19 or New Year 7 Welcome pages below, or contact Miss Winder.
And for more photos see our Gallery page on the website, in our App or at the bottom of this page: