Art Scholars Exhibition Live
Back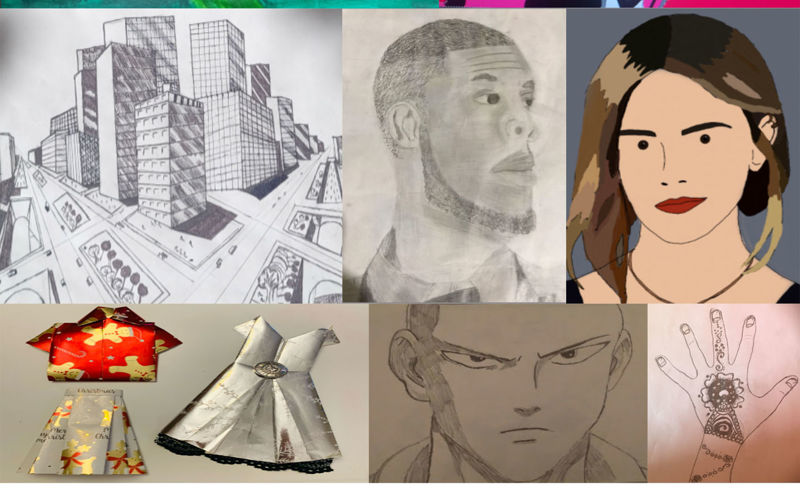 Jul 2 2021
The Visual Arts department are proud to present the Y7 art scholarship exhibition for 2020/2021. This years' year 7 scholars have been completing a series of online workshops including Portraiture, Animals in Art, natural form sculptures and digital painting. Despite the limitations caused by the pandemic, students have shown such passion in their desire to grow artistically. They have worked incredibly hard to complete their artwork from home and have together created a beautiful body of work for their exhibition.
The Bonus Pastor Art Scholarship programme has been running since 2017 and provides an opportunity for our students passionate about art to grow and develop their art skills. Our year 7's this year had this to say about it:
"I like how I get to learn different techniques and learn different ways to draw or paint."
"I liked how we had a lot of creative freedom in each art piece"
"being able to look back at my first few drawings and my drawings now and seeing improvement also finding my style of drawing!"
To view our virtual exhibition simply click on the image below
We welcome you to enjoy taking a walk around their virtual exhibition. Please feel free to share your comments with us on the artsteps page. We would love to hear what you think about it.
The Visual Arts Team