Janelle Crowned Champion at Speak Out Challenge
Back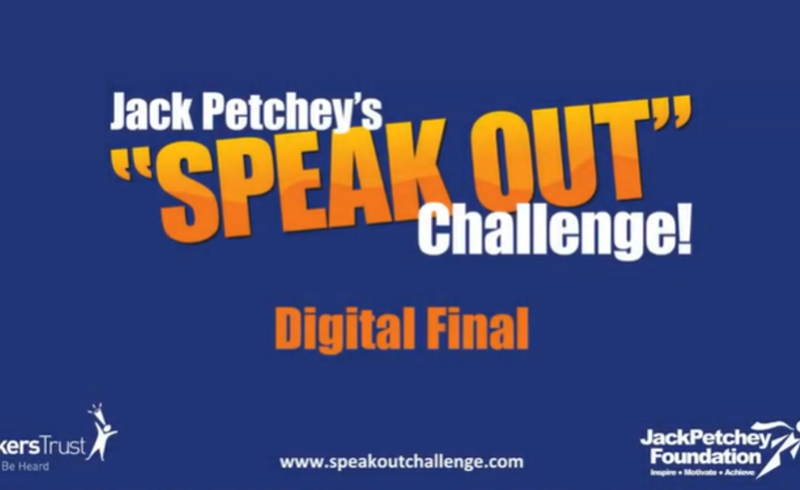 Jul 27 2020
Jack Petchy Speak Out Challenge 2020: Janelle Crowned Champion!
Jack Petchey's "Speak Out" Challenge! is the largest speaking competition for young people in the world! Designed and delivered by Speakers Trust, and supported and funded by the Jack Petchey Foundation, this programme has become a high profile, well established part of school life across London and Essex.
Earlier this year, 25 Year 10 students at Bonus Pastor took part in the Speak Out Challenge where they all performed a 2 minute speech in front of the group and a panel of judges on a topic of their choice. All the students gave outstanding performances, but the 5 winners of the day were:
William Osaseri
Cael Devers
Elizabeth Soares
Janelle Tedam
Alston Buwembo
Janelle Tedam was crowned the overall winner and she went on to represent Bonus Pastor at the digital regional final in July. After delivering her powerful speech 'It is that deep' via video, Janelle was awarded first place and will now represent the school in the semi final this autumn. We are extremely proud of Janelle and wish her the best of luck for the semi final. Here is what Janelle had to say about the competition:
"On the day of the Digital Finals I felt extremely nervous because I had watched some of the winners of the previous regional finals on the Speakers Trust YouTube channel and I thought that they were brilliant! This win has given me a ​confidence boost and has reminded me that I can achieve whatever I put my mind to. I would like to say a huge thank you to everyone in the Speak Out Challenge Team for all their help. Ultimately, I give thanks and glory to God for bringing me this far."
Well done Janelle!