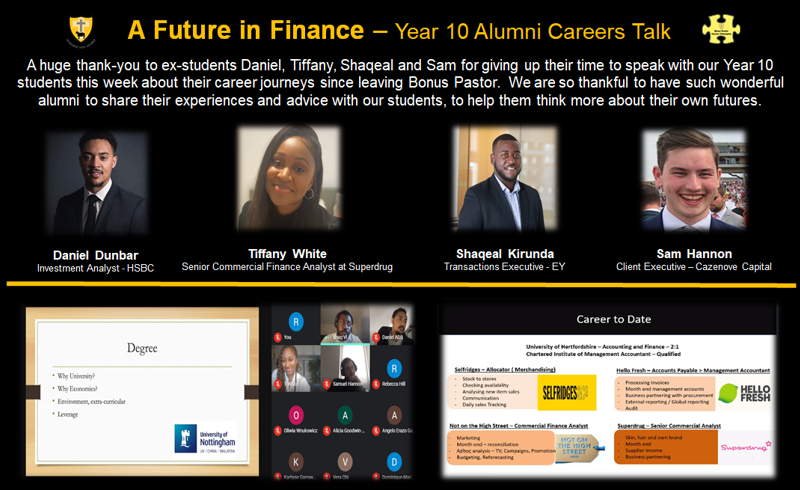 Mar 6 2021
We've been celebrating National Careers Week this week, with a range of activities from Virtual Treasure Hunts, a Kahoot quiz exploring our staff's previous careers (with 100 pupils competing to win!) along with a range of careers encounter talks featuring a host of our previous alumni covering areas such as Finance, Science and Women in the Work Place!
See the pictures below for more information, and if you would like more information about our Careers Education and how we offer Information, Advice and Guidance why not check out or CEIAG subject area.
Or for more information about our Alumni why not visit our Alumni pages to see a range of Alumni Profiles.