PE Battle of the Classes!
Back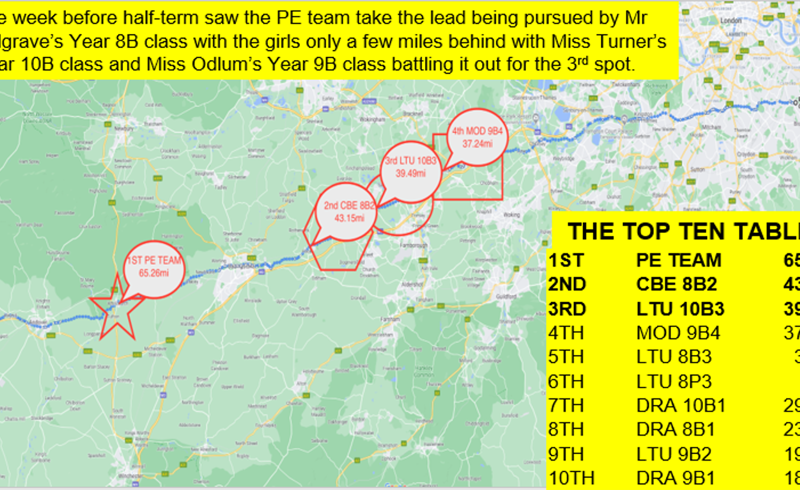 Feb 22 2021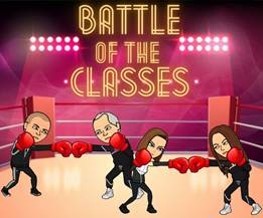 Our PE Department have launched their Battle of the Classes competition!
Students have to compete within their PE groups to see which group can get from Bonus Pastor to Land's End the fastest, by clocking up exercise during their PE lesson, whether that's by running, walking or cycling.
At the end of the first week the results are in....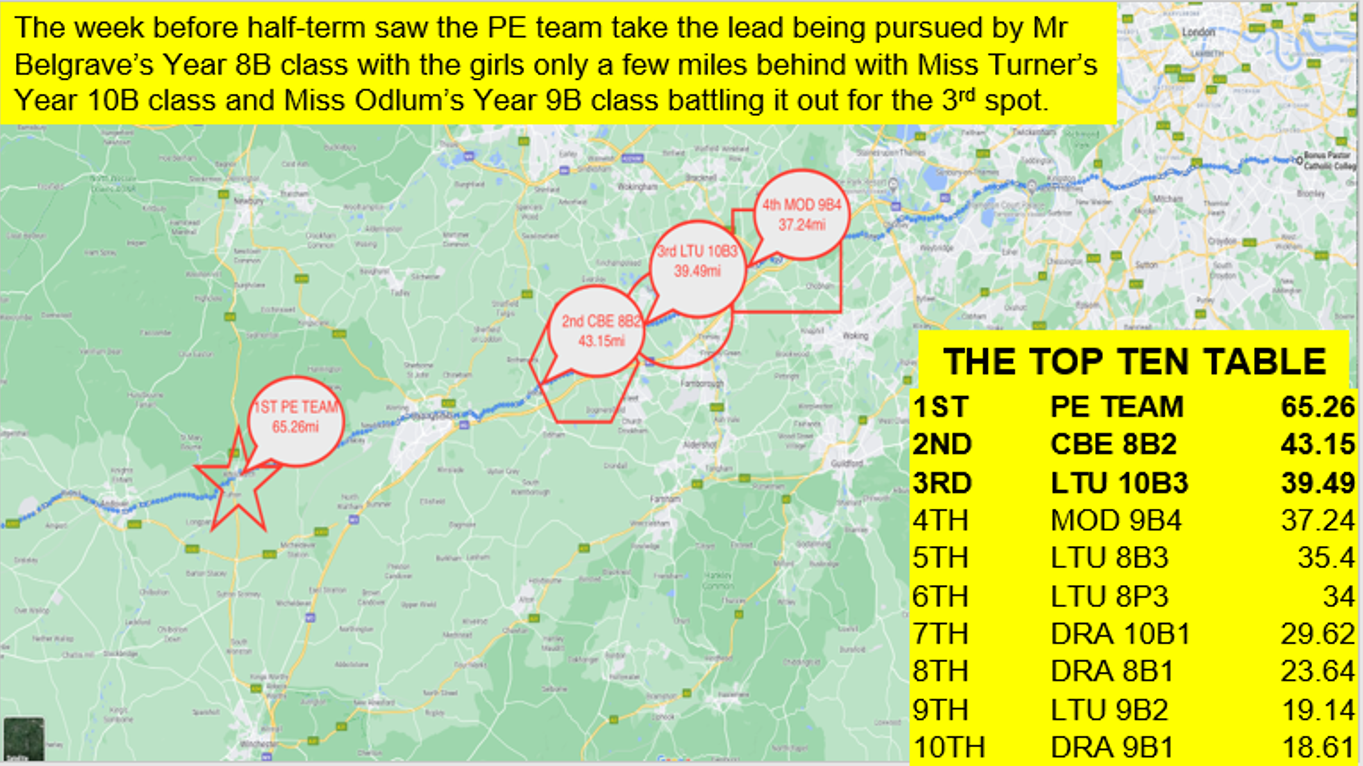 The PE Department have also been getting students involved in all sorts of activities of the last half term from Yoga and Fitness, to creating their own dance routine, or participating in professional football circuit training!